5 FACTS About False Eyelashes
For decades women have worn false eyelashes to improve the look of their natural lashes. Wearing fake eyelashes can boost a woman's confidence and make her feel more feminine, but there are many other reasons to wear false lashes as well!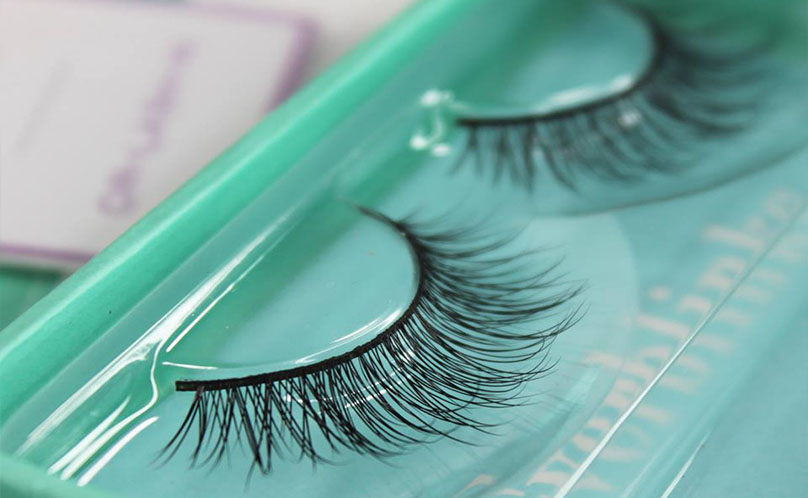 False eyelashes give your natural lashes a boost. If you want your natural lashes to appear longer, darker, or more glamorous, there is always a false eyelash model that will suit you! Fake eyelashes are made to suit all different types of styles and eye shapes. If you've accidentally bought a pair of false eyelashes that are too long for you, trimming them with scissors won't compromise the overall effect.
Not all fake eyelashes look "fake". False lashes have come a long way from the obviously fake over-the-top lashes of yesteryear. Today false eyelashes come in a variety of materials, lengths and styles. If you want to supplement your natural eyelashes, lightweight mink lashes will add drama to the eyes, without coming off as tacky.
It's ok to wear false lashes as part of your daily makeup. Not all women can grow a full row of beautiful eyelashes naturally, but they can fake it with false lashes! Fake eyelashes are being produced to look more realistic than ever, which is perfect for those who want to give their natural lashes an upgrade. Many celebrities wear natural looking false lashes in their everyday lives, which has thrust false eyelashes into the spotlight.
Applying and removing fake eyelashes is easier than ever! Through the years cosmetics brands have been improving their eyelash glue formulas. Today you can buy quality made glues that will hold on false lashes all day long, and come off easily when it's time for bed.
False eyelashes can replace mascara and cosmetic extensions. For women who have allergies, sensitivities, and other medical reasons that they cannot wear mascara or eyelash extensions, fake eyelashes are often the answer. Unlike mascara and eyelash extensions, false lashes can be applied further away from the eye and natural lash line. Odorless eyelash glues made specifically for sensitive eyes and skin are becoming more popular, but be sure to read a glue's ingredient list before purchasing and trying the product!