While we are very wary of what we put inside our bodies, when it comes to on our bodies, we don't give much thought. What we don't e is that not only are we harming ourselves with chemical filled products but also releasing them into the air, destroying the Earth.
You can go green and still look beautiful. There is a huge range of natural beauty products for your face, body and hair that are not harmful in any way. On this Earth day, we are bringing you 6 cruelty-free, eco-friendly brands.
Tarte
Already a pretty popular premium brand, some of you might be unaware of the fact that Tarte makes eco-friendly, cruelty-free products. From their beautifully pigmented eyeshadow palettes to their perfecting foundations, they cater to all skin types, all skin tones. The beauty industry raves about their products and if you want to try one item, their silky Amazonian Clay Blush is a must-have.
Ecotools
While we are talking about makeup, how can we forget good quality yet affordable makeup brushes? Ecotools, a 100% cruelty-free brand, makes the softest bamboo handled makeup brushes in all kinds of trendy designs. And the best part is, this Month Ecotools is giving back $1.00 of each Complexion Collection brush purchase to Global Green USA (up to $100,000).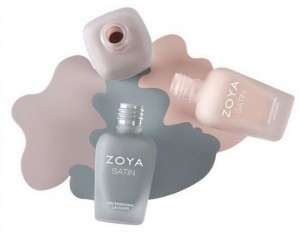 Zoya
If you are a nail polish addict, then you know Zoya nail lacquers are 5 Free, which means they do not contain the toxic DBP, toluene, formaldehyde, formaldehyde resin and camphor. Zoya has a massive color range and almost every type of finish. All throughout the year, they release seasonal collections, so this Earth Day can paint your nails with a color from their Spring 2015 Collection.
Dr. Hauschka
Dr. Rudolf Hauschka's goal "to support the healing of humanity and the earth" clearly tells how the company supports and produces all-natural products. Dr. Hauschka is a luxury skincare brand that caters to all skin types. Whether you have mature or acne-prone or normal skin, you can make use of the nifty little system on their website to find products specifically designed for you. Their Clarifying Clay Mask is known to all for its amazing cleansing properties.
Lush
LUSH stores are candy lands for grown-ups. They deal in freshly handmade cosmetics that smell DIVINE. LUSH makes their products from fresh fruits, vegetables and the finest essential oils. But just because they are eco-conscious, their products are far from boring. They make the most delightful items that will have you coming back for more. Their fresh facemasks are a treat to the skin, and people all over love their invigorating bath bombs.

Lavanila
Ever wanted to try a perfume made with organic ingredients? Look no further than Lavanila! They deal with body products as well, but they are most famous for their luxury perfumes. These unique scents come in fancy packaging that you won't want to throw away. If you don't know what fragrance to pick, you should try their intoxicating Vanilla Lavender or Vanilla Grapefruit.